"InGym" offers particularly high-performing students who have arrived in Germany less than12months ago the opportunity to learn German intensively (B1+) in one semester and to thus become integrated into the Bavarian school system.
The project, which was previously offered at only one school in Munich (Wilhelm-Hausenstein-Gymnasium), will be expanded to two other locations, starting in September 2023:
In the north of Munich: Gymnasium München Moosach
In the south of Munich: Gymnasium Fürstenried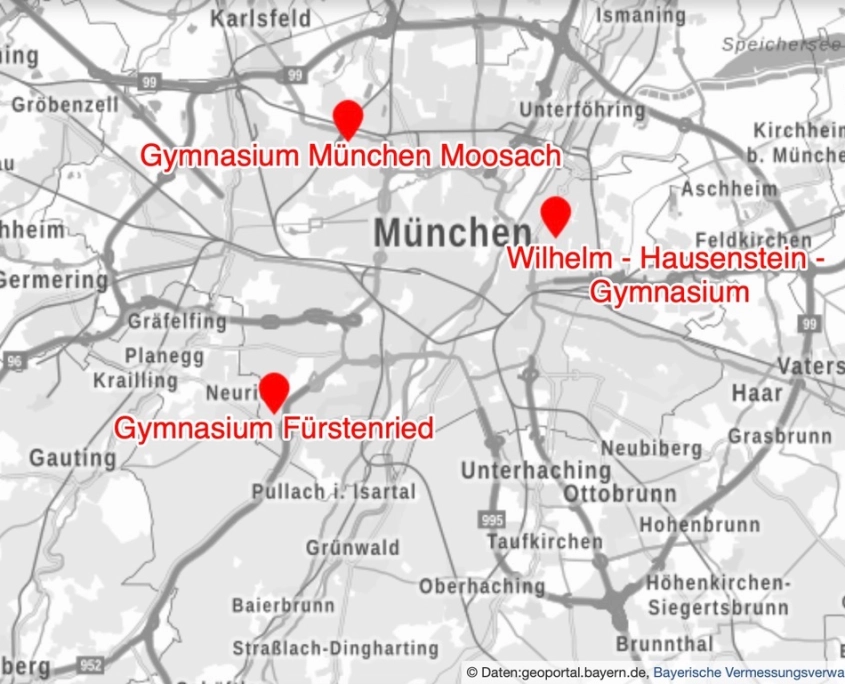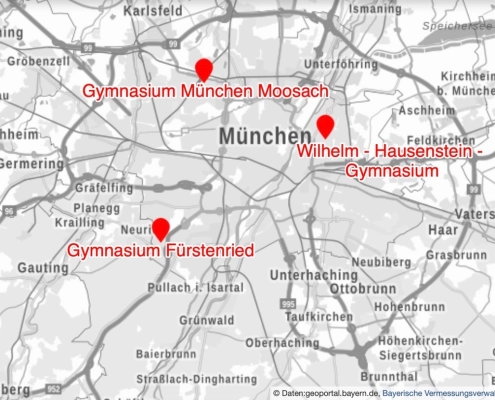 Registration for "InGym"
The three schools will be coordinating the admission procedures together. Registration and admission exams take place at only one of the three schools before the students are divided up according to age and proximity to their "Stammschule".
In 2023/2024, it is still the Wilhelm-Hausenstein-Gymnasium that has the overall control. Detailed information regarding the admission procedures can be found in English and German on their school website:
https://www.whg.schule/schulportrait/ingym-programm-fuer-seiteneinsteiger-am-whg/
For specific questions regarding the intensive course at Gymnasium Fürstenried, please contact Ms. Röhl and Ms. Tonon: ingym.gmm@gmail.com